How Egypt's new pump systems experts could save industry millions
Pump systems are like the veins of an industrial site; they are responsible for transporting the fluids used in production processes from one part of the plant to another. A lack of technical expertise often means these vital systems waste huge amounts of energy. But in Egypt, things are changing.
This change is being driven by the
Industrial Motors Energy Efficiency programme
, a partnership between UNIDO, the Ministry of Trade and Industry, the Egypt National Cleaner Production Centre and the Industrial Modernization Centre to make pumps systems, and other motor-driven systems used in industry, as energy efficient as possible. This is a sure-fire way to slash operational costs, boost productivity, improve energy security and reduce greenhouse (GHG) gas emissions.
One way the programme has done this is to build the expertise of Egyptian engineering professionals through an intensive 12-month course on pump systems optimization (PSO), and the results are impressive. With the support of international experts, training participants audited the pump systems of three Egyptian manufacturers, identifying measures that would reduce the combined energy use of these pump systems by 40%. This would save around 9,000 tons of GHG emissions a year and just under US$1 million in energy costs, with a return-on-investment time of just eight months.
"If you go into industry, there are a lot of pumps around … and there are a lot of components involved in a pump system. That's why there are a lot of [energy saving] opportunities," says Albert Williams, an energy expert who co-facilitated the training, which started in 2020 and finished in 2022. "Sometimes you can identify one very bad component or one area where there are lots of energy losses, and sometimes just by opening a valve or by changing a setpoint you can get massive savings.
"This can be a very attractive – and mostly a very low-cost way – to save money, fight climate change and improve a company's environmental footprint, but there's often a lack of awareness about what can be done."
Building Egyptian energy efficiency expertise
The audits demonstrate what these newly qualified PSO experts can offer Egyptian industries. But the process to becoming UNIDO-qualified is demanding, to say the least. The course began with an introductory 2-day training for around 100 participants, a mix of representatives from Egyptian industries, universities and government departments plus energy consultancy firms and individual consultants. From this group, 47 people were selected for the extended training programme to become PSO experts.
Their first challenge was to undertake a five-day course on every aspect of a pump system, including processes and components, how fluid is transported, its flow and pressure, and how to maintain pump systems to ensure they perform efficiently. This part of the training included hands-on, practical experience at a steel plant near Alexandria where participants learned to install monitoring equipment, extract and analyse its data, simulate improvements with software, then write and present a PSO business case for plant managers.
Participants then put their knowledge into action by working in small groups to conduct PSO audits for the three manufacturers – two in the steel industry, one in domestic appliances – receiving mentoring and coaching throughout. In total, 14 audits were conducted. Each was reviewed multiple times to ensure it reached expert-level standards before being submitted and presented to the companies in question. After the audits, participants faced a final hurdle in the form of individual interviews and a written examination.
"This is a new and unique course, which has never been delivered in Egypt before," says Dr Gihan Bayoumi, UNIDO Egypt programme manager. "UNIDO's training programmes are long and include both theoretical trainings and on-the-job trainings … This enables the trainees to acquire good knowledge and personal skills which enables them to provide high quality services, and these services are now valued and appreciated by the industrial sectors in Egypt."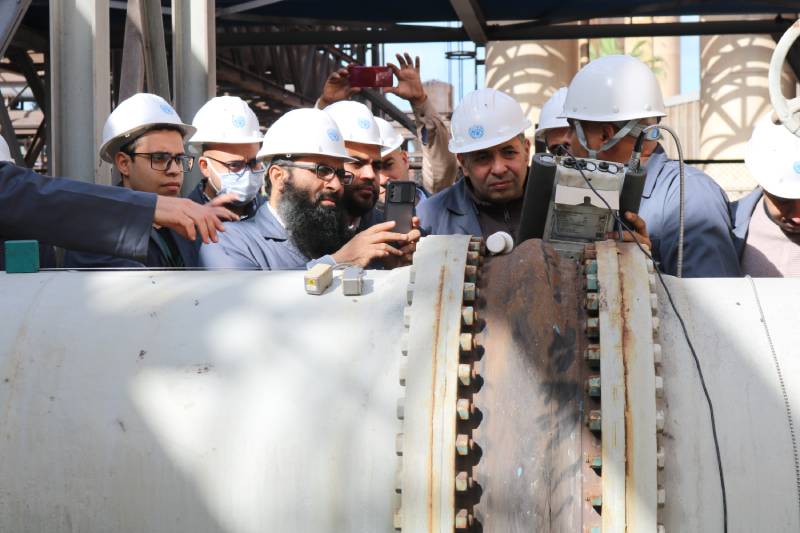 Industry benefits
Despite the processes' intensive nature, 70% of participants succeeded in becoming UNIDO-qualified PSO experts. They have now joined a UNIDO database of PSO experts which companies in Egypt and beyond can call on when they want to bring in energy efficiency measures.
"Due to the extensive efforts provided by the UNIDO energy team in Egypt over the last ten years, the industrial sector here has built trust in the services provided by the consultants and others who are qualified by UNIDO as experts," says Gihan. "Now, whenever a UNIDO-qualified expert is offering technical services to the industrial sector, they are viewed as a high calibre professional who is trustworthy and capable of delivering high quality services."
Evaluation of the PSO training's impact is underway, but already there are reports of newly qualified experts from consultancies being employed by industries in Egypt and the wider region. Participants who attended as employees of Egyptian businesses are using their skills to benefit their companies and further reduce industrial GHG emissions. The training has also had a huge impact on the individuals involved.
"People get quite inspired," says Albert. "People change their career after these sorts of trainings, they decide to move from, say, operations to work fulltime on energy efficiency … participants are really taking the knowledge with both hands and just running with it."
Knowledge is power: widening opportunities for women in energy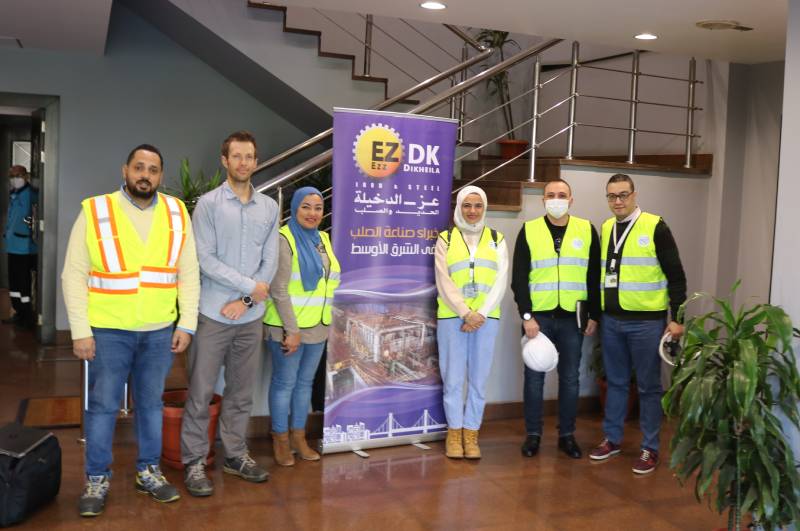 Energy can be a notoriously hard sector for women to work in. If we want more sustainable, inclusive outcomes for people and the planet we need to change this. One way to do this is to strengthen the capacity of female engineers to find the solutions needed to decarbonize industry through the use of renewables and energy efficiency measures.
In Egypt, one in five people who participated in UNIDO's introductory course to pump systems optimization, and one in ten of those selected for expert-level training to become UNIDO-qualified experts, were women. These numbers reflect the lower number of female applicants overall. But they represent an important step towards ensuring female engineering professionals get the opportunities and platforms they need to contribute to decarbonization efforts.
"I believe that knowledge is power, and that part of our mission as the UNIDO team is to empower Egyptian women by providing the knowledge and skills which will help them to be confident when they deliver the technical services to the industrial sector. When trainees (female or male) are knowledgeable, skilled and confident, they will gain clients' respect, have good credibility and achieve great results. I personally find this an excellent opportunity to encourage the engagement of female energy experts and help them provide more services to the Egyptian industrial sector." – Dr Gihan Bayoumi, UNIDO Egypt programme manager.
"The female engineers in the class really stood out for me. They were very enthusiastic; they really took the training on and were so focused. When they did their case study audits, they were so dedicated, contacting us and asking us all kinds of questions, and really working hard." – Albert Williams, consultant energy expert and UNIDO trainer.