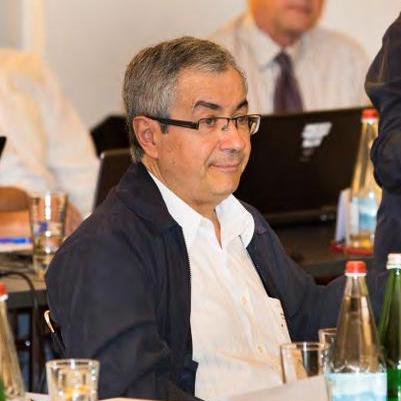 Anibal T. De Almeida
Motor-Driven Systems Expert
Languages: Portuguese, English
Anibal T. De Almeida is a Full Professor at the University of Coimbra, Portugal, where he is also the Director of the Institute for Systems and Robotics (UC). He holds a PhD in Electrical Power Systems from Imperial College, University of London.
Over the years Anibal has led numerous projects and initiatives focusing on automation and energy efficient technologies with particular emphasis in advanced electric motors and drives. As an international consultant Anibal advises institutions including the European Commission, US-Department of Energy, US-Agency for International Development, American Council for an Energy-Efficient Economy, California Institute for Energy Efficiency, Electric Power Research Institute, Lawrence Berkeley Laboratory, UNDP, UNIDO and UNEP. He is also a member of the Board of Directors of CLASP, a leading global body working to advance sustainable energy technologies.
Throughout his career Anibal has contributed extensively to research and academia. To date he has co-authored six books and over 300 refereed papers. In 2001 he received the Best Paper Award at the IEEE Industrial and Commercial Power Systems Conference. In 2015 he received a CEMRA Award from the IEEE Robotics and Automation Society for his work on energy harvesting integration in mobile robots. Previously, Anibal was Associate Editor for the IEEE Transactions on Industrial Electronics journal. He currently sits on the Editorial Board for Springer's Energy Efficiency Journal and the MDPI Energies Journal.
In September 1996, Anibal founded and organized the first international e-conference series for energy efficient motors and drives systems. The global event is held every two years and attracts motors and drives experts from all over the world.