Using cutting-edge technology to accelerate the growth of Türkiye's emerging bioenergy sector
The country's bioenergy sector is growing, and a UNIDO-supported scheme is helping industry pioneers adopt the latest technologies to help the market thrive.
Bioenergy – using organic materials from plants, animals and domestic waste to generate electricity and thermal energy – is emerging as a key sustainable energy source in Türkiye. Currently, the country is highly dependent on fossil fuels. Two-thirds of the energy generated is fuelled by gas imported from other countries, including Russia, and coal.
As Türkiye's economy and population grows, demand for energy is rising. More people means more demand for food, and industrial farming is expanding to meet this need, generating huge amounts of agricultural residues in the process. Disposing of organic residues without damaging the environment and people's health is a major challenge for Türkiye, and bioenergy offers a sustainable solution.
One of the few companies leading the charge is Biotrend. "Value created from waste" is how Zafer Celik, the company's Director of Biomass Plant Investment and Operations, describes what Biotrend does. "The bioenergy sector story is very young in Türkiye," he says. "It was in 2015 when investment really started, but it's a fast-growing field and Biotrend is a pioneer in the industry."
Steam suppliers
So far, Türkiye's bioenergy sector has mainly focused on biogas and the use of biomass (materials from plants, solid agricultural residues over animal manure, sludge or domestic waste) to generate electricity. Energy is generated through a thermal energy process in which biomass is dried, treated and prepared, then burnt in a boiler. This creates steam, which drives a turbine to generate electricity, and this electricity is then sold to the national grid or used to power a company's operations. Far less explored is the process of using biomass to co-generate electricity and steam, thereby unlocking its full energy potential. The generated steam can be directly supplied to businesses that currently burn coal to produce the thermal energy they need.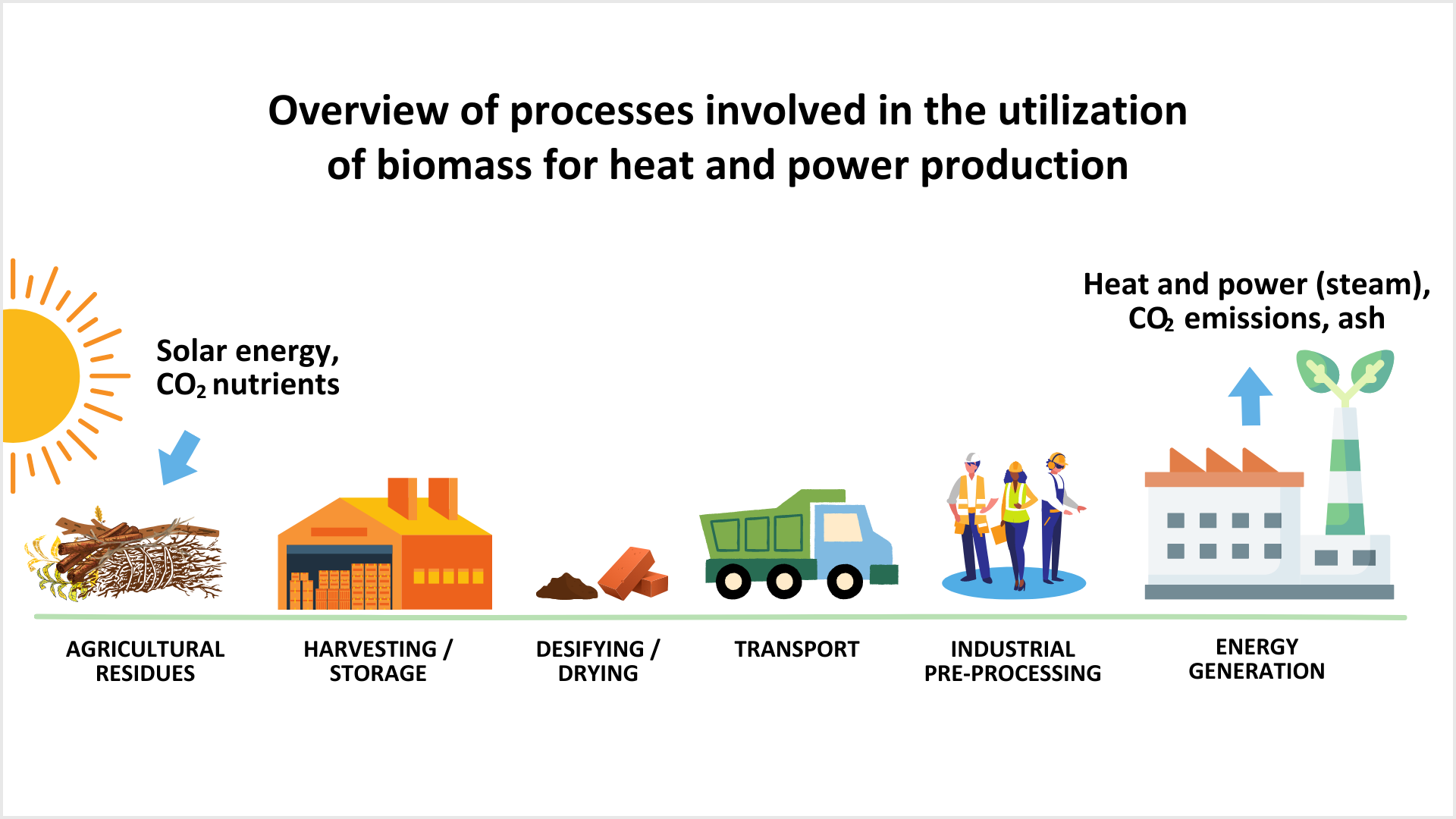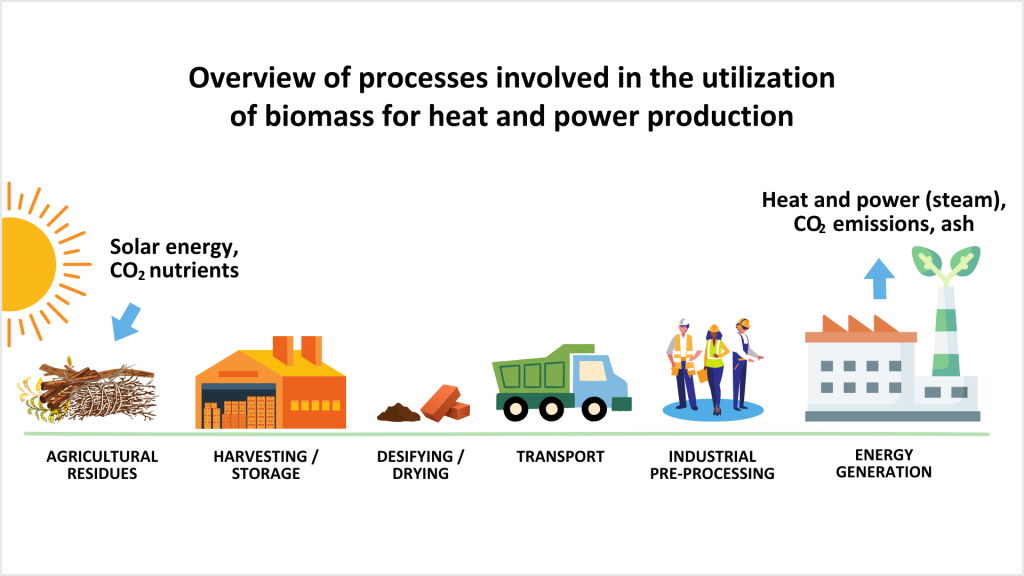 In 2018, the Turkish Government began working with UNIDO on a five-year programme to increase the use of biomass in the agro-industrial sectors to accelerate the growth of the bioenergy market. Demonstrating the latest bioenergy technologies is one of the programme's aims, and in 2021 Biotrend was selected to be one of the pilots in the use of a thermal energy system that would enable it to become a steam supplier.
Biotrend's plant in Aydin, a city in the Aegean region, was chosen for the project. The plant generates electricity using corn and cotton stalks, tree roots, bark and forest residue, and is located in the Cine industrial zone. With UNIDO's support, a high-efficiency combustion boiler, steam generator and supporting system will be installed to supply steam to five enterprises in the industrial zone; mainly food manufacturers producing cheese, olives, canned goods and pickles.
The installation of the steam generation biomass boiler will be complete in October 2022. Alongside some financial support, UNIDO has contributed tailored technical support in the form of a feasibility study, plus capacity building on installation, operation and maintenance. UNIDO will also monitor the project for a year after installation, and the knowledge gained will be shared to inform similar projects. The collected data will provide nationally-generated, evidence-based information, which is much needed to encourage potential investors to replicate similar projects. Lessons-learned on environmental, social and economic benefits are also expected to be fed into national policies and development plans.
"Only two or three steam production plants currently exist in Türkiye," says Zafer. "In providing technical assistance to install the very best model in Türkiye, one that produces steam at a financially good price with all these environmental benefits, UNIDO's support is very important."
Once fully operational, the boiler will run on around 6,000 tons of biomass a year, to generate 26,476,000 kWh of thermal energy. This thermal energy will produce 2 tons of steam an hour, saving 20,240 tonnes in annual carbon emissions, equivalent to removing 4,432 cars from the roads every year. It will also stop hazardous gases like nitrous oxides, which coal emits when burnt, from polluting the air.
A ripple effect
The UNIDO project has enabled Biotrend to unlock the full economic and environmental potential of bioenergy. This has brought more European investment to the table, including from the European Bank for Reconstruction and Development. And this success is causing a ripple effect in Türkiye's bioenergy sector.
"A lot of companies are calling me now, asking how we are operating this plant," says Zafer. "The steam price is currently higher than the electricity price, but as we see more waste-to-energy electrical generation plants converting this process into steam to sell to industrial zones [the steam price will come down and] we will see more development in this field."
In this respect, Biotrend is already working towards opening a second steam-supply plant with a capacity twice the size of Cine. Construction is due for completion by the end of 2022.
"In the future we are likely to see other bioenergy businesses follow," says Zafer, "and we should see many more businesses manufacturing their products at a good price and in ways that don't harm the environment."