Influencing industry: the giant in the Senegalese construction sector leading the way on decarbonization
The race is on to ensure Senegal's rapid industrialization does not come at too high an environmental cost. UNIDO is supporting the Senegalese government to partner with industry to pilot renewable technologies to show the environmental and financial benefits of moving away from fossil fuels. And by working with one of the biggest players in Senegalese construction, the programme's influence is spreading.
Concrete producer Eiffage Sénégal has been operating in Senegal for 50 years. The company is part of the Eiffage group, one of Europe's leading construction firms, and is influential within Senegalese industry. In 2019, as part of the group's commitment to decarbonization, Eiffage Sénégal set a low-carbon strategy. Missira Keita, Head of Quality and Sustainability at the company, says being one of 10 companies selected for the UNIDO programme a year later significantly accelerated their plans.
"It came at a moment when we were already looking to do some low-carbon demonstration projects. This helped us get there much faster," she says. "These are things we have wanted to do, but perhaps it would have taken us five or 10 years to get there.
"Even for us as a big company, there have been many benefits in participating. And because of our position and our influence, we can pass these benefits on."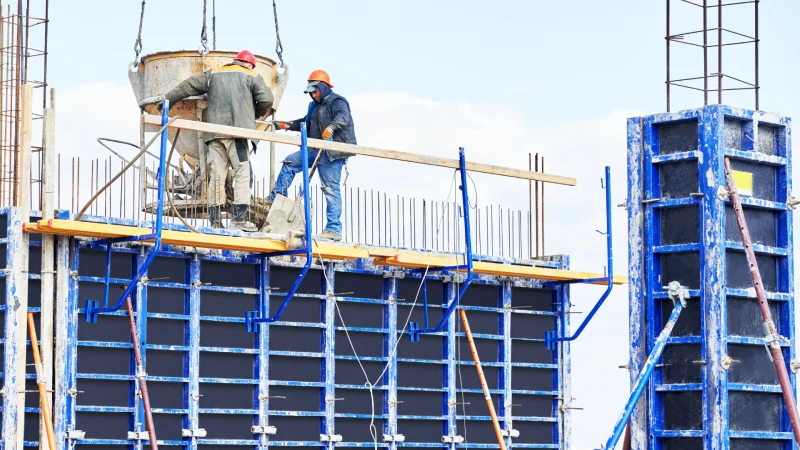 Eiffage has four sites in Senegal. Its concrete plant in Diamniadio Industrial Park, 30 kilometres from Dakar, housed the pilot. The plant produces 129 tonnes of concrete every hour, which it supplies to the construction projects in the ever-expanding Dakar and the newly established Diamniadio Lake City.
Due to regular electricity cuts in the area, Eiffage Sénégal was powering the Diamniadio plant with a generator, fuelled by 78,800 litres of diesel each year. But after gaining the technical know-how through the programme, in May 2022 the company installed 84 solar panels on the plant's roof with a capacity of 33.5 kWc. Now around 50% of the energy needed to power the plant is renewable, saving 1,385 kg of carbon emissions every month. Staff at the plant have been trained on installing and maintaining the solar technology to ensure its longevity. They have also gained skills and knowledge on energy efficiency, environmental management, renewable energy and green financing.
In May 2022, the plant also installed equipment that will enable it to recycle any left-over concrete when a construction project finishes for use on other works. This is not only saving the company money, it will reduce its electricity use by 2.5 MWh.
"This was our first experience [of implementing low-carbon solutions]," says Keita. "Our vision is to take this experience then do it on another site, even in another country. It has really enhanced our way of thinking about low-carbon equipment."
Other Eiffage Sénégal sites have seen what's been happening at the Diamniadio plant and are taking notice. This includes the company's topography department, which is now in the process of installing solar panelling to power its cooling systems.
"When the audit on the solar project was done, I asked a colleague from topography to come along," explains Keita. "This helped him understand more about what is involved when you decide to use solar equipment. For example, how important maintenance is.
"I would like to come back to the BMN [Bureau de mise à niveau du Sénégal, the government department overseeing the pilots] after one or two years and be able to report that, after installing that first solar project, we now have five in our company, or how our recycled concrete is helping us in our tenders for projects."
But the influence does not end there. "As a company we have been operating in Senegal for many years, so other construction companies look at us very closely to see what we are doing," says Keita. "This will influence them. If they see it in our company, they will want to do the same."
A feasibility study conducted in 2020 as part of the UNIDO initiative has provided evidence on how other green measures could save Eiffage Sénégal money and reduce its carbon emissions; expert insight that is likely to inform the company's efforts in the future.
Eiffage Sénégal staff are also spotting opportunities, such as the possibility of selling any excess solar energy generated to Senegal's national electricity grid rather than wasting it.
"We can see that these projects will have financial advantages for the company, and it is very important to be able to make those economic arguments," says Keita.
"It is now my mission to show the managers that it's important to take into account these types of solutions if they really want to spend less money and also preserve the environment."
For more information on our work in Senegal visit: