COVID: Don't forget about your long-term goals
---
In this article series we ask leading energy management experts about the impact of coronavirus. 
---
Aung Thet Paing, Myanmar

Executive Director, Titan Power Co., Ltd. (TPC)
Joint Secretary General, Federation of Myanmar Engineering Societies (Fed. MES)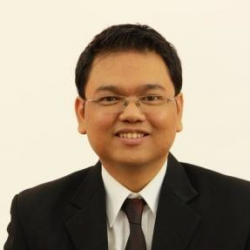 This is a situation we never anticipated so there is a lot of uncertainty. Right now our priorities are managing the cash flow and taking care of our staff. We're just taking it day by day. But in the long-term our plans have not changed. In Myanmar the government has the ambitious target of achieving 100 per cent electrification by 2030, with 9 to 10 per cent of this coming from renewable sources. We're hoping this crisis is short-lived so we can continue to support this aim.
The fact is, Myanmar still has — many people especially in rural areas — who don't have access to electricity.  Nearly 50 per cent of the total population still lacks access to the national grid. How can we talk about energy efficiency when we have people who say: 'we don't even have full access to electricity,'? In Myanmar we don't even have an easy understandable term in our language for 'energy efficiency.' 
It is also very difficult to convince businesses in Myanmar to consider energy efficiency because our energy prices are very cheap. Most industries in Myanmar are still able to continue to make profit without monitoring their energy use. Now with this economic crisis it will be the least of their priorities.
Considering all of these barriers, it is particularly critical for policymakers to incentivise better energy management practices, especially when it comes to protecting the environment. This economic crisis could be an opportunity for Myanmar to improve electricity access and accelerate its transition toward a sustainable energy future, but it has to be planned for, invested in and managed effectively.
Myanmar needs to double its current installed power generation capacity over the next five to seven years to achieve universal electricity access by 2030. Renewable energy and industrial energy efficiency are just some of the ways the country can achieve this target. Learn more about how UNIDO is aiding the implementation of industrial energy efficiency management systems in Myanmar.
---
Innovation in a time of COVID. The COVID-19 pandemic will change the global industrial sector forever. In this article series we ask leading energy management experts about how the virus has affected their country's industrial sectors and what businesses could be doing to prepare for an uncertain future.