CASE STUDY: Optimizing dairy production in Moldova
 Dairy processing requires relatively intensive amounts of energy use, which is why energy management in dairy facilities has increasingly come to the fore. As plant managers grapple with rising competition and fluctuating milk prices, energy management is being seen as an opportunity to reduce costs while maintaining product quality. In recent years, as internet-based technologies and digital automation has progressed, opportunities have emerged in the dairy industry, among others, to enhance data acquisition and value addition of advanced analytics for energy monitoring, reporting and decision-making.
In 2017 UNIDO partnered with JLC, the largest dairy processing plant in the Republic of Moldova, to improve its energy performance monitoring and reporting capabilities. Being a dairy product producer, energy is among JLC's biggest costs of doing business. JLC facilities require various amounts of energy for a number of processes including milk chilling (refrigeration), widespread use of electric machinery (pumps, stirrers, plant compressors and various servomechanisms) milk processing (milk packaging, production of cheese, yogurt, etc.), storage and space cooling as well as the use of steam boilers for homogenization and pasteurization of milk and cheeses.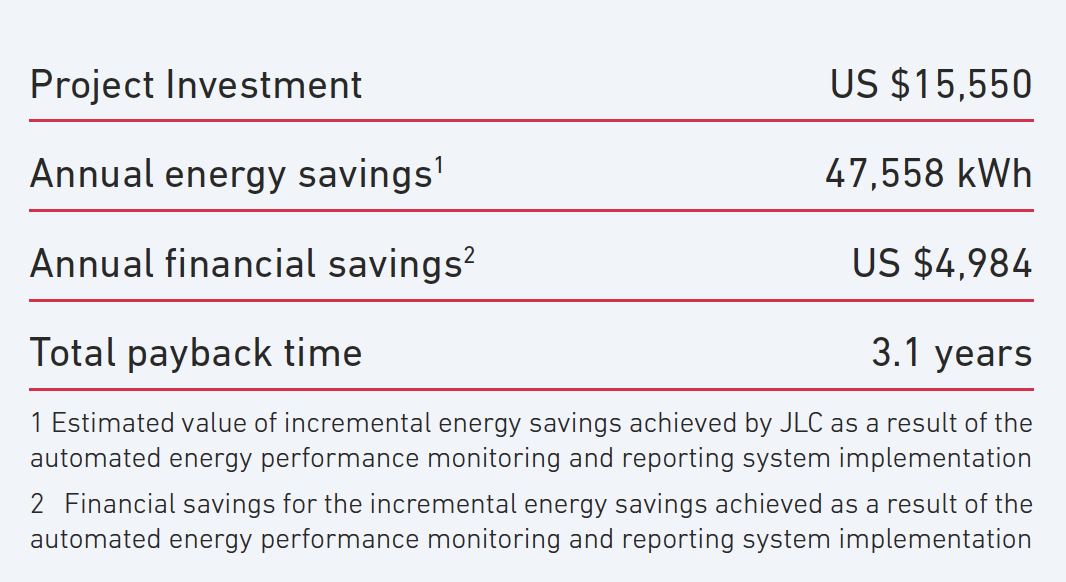 Download the case study below to find out how UNIDO worked with JLC to achieve a series of impressive energy saving results.
View file
Download file