Mark Draeck: UNIDO's energy efficiency first approach is critical in the race toward renewables
When UNIDO's Mark Draeck started his career in Belgium, climate change was a fringe issue and industrial scale renewable energy was a pipedream. Fast forward 20 years and renewable energy is growing at an unprecedented pace. Worldwide, industrial organizations are beginning to integrate biomass, solar thermal systems, hydrogen and waste heat recovery technologies into their energy mix. However, while the pace of growth in industrial renewables is exciting, it won't be enough to deliver the emission cuts needed at the necessary speed required to meet global climate targets. This is where industrial energy efficiency comes into play.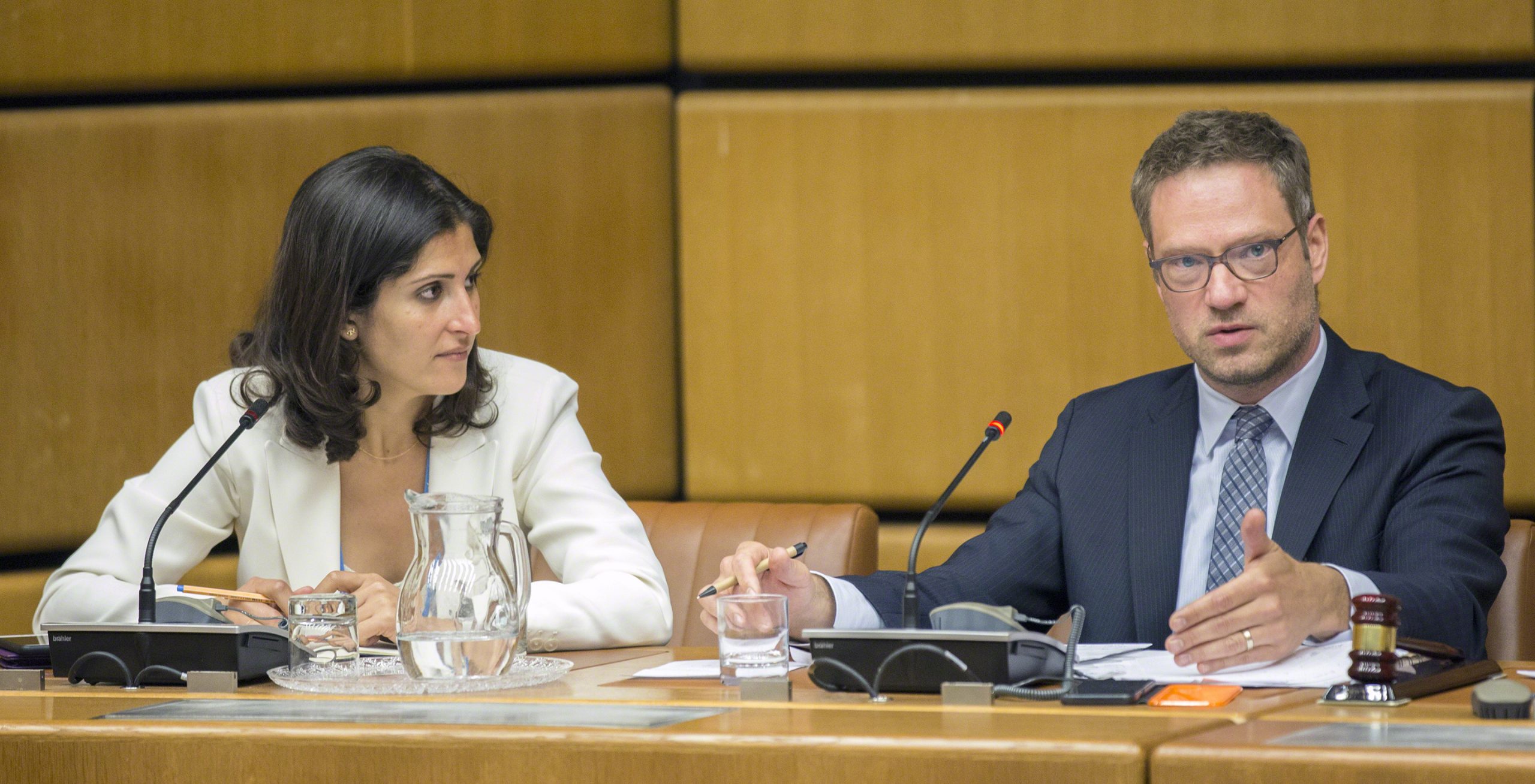 In his role as an Industrial Development Officer in UNIDO's Energy Systems and Infrastructure Division, Mark Draeck manages a USD $40M portfolio of technical cooperation projects in Africa, Asia, the Middle East and Eastern Europe. Working with industrial organizations in various sectors, Mark and his team are championing an energy efficiency first approach in the global race towards renewables in the industrial sector.
Making the most of EE-RE synergies
According to IRENA — the global authority on renewable energy — when pursued together, renewable energy (RE) and energy efficiency (EE) measures have the potential to achieve 90 per cent of the carbon reductions required to limit global temperature rise in line with the Paris Agreement goals. This approach results in higher shares of renewable energy, a faster reduction in energy intensity, and a lower cost for the energy system. This EE-RE synergy also has important environmental and societal benefits, such as lower levels of air pollution.
While integrating renewable energy into traditional industrial processes is more challenging than other sectors such as transport, to date, Mark's team has achieved significant energy savings and emissions cuts. He credits this impact to UNIDO's insistence on energy system optimization as a first step before integrating renewables. In Albania's olive oil industry for example, through energy system optimization and bio-energy integration, 600,000 tons of carbon emission were saved. In a Malaysian palm oil refinery, energy system optimization helped to identify opportunities for solar thermal integration which is contributing to annual energy cost savings of more than USD $500,000. In Egypt, an energy system optimization overhaul at a cement plant inspired the company to go one step further and invest USD$5.5 million in a privately owned solar plant, the largest industrial solar facility in the country. Meanwhile in Ukraine, UNIDO's EE-RE synergized approach contributed to strategic investments into biomass boiler systems and successful solar thermal pilots in a number of dairy and beer processing facilities, slashing emissions as a result. 

The Accelerator recently sat down with Mark to better understand what is involved in UNIDO's energy efficiency first approach, and how it contributes to more effective uptake of renewables in the long-term. 
Why is it important for organizations to focus on energy efficiency before investing in renewables?

It doesn't make any sense to install a solar system in your enterprise if you haven't first invested in and made energy savings through efficiency. It is technically possible to invest in renewables without optimizing your existing energy system, but it makes much more sense to first consider how to reduce energy consumption through energy efficiency. After that you can look into how the remaining energy use can be (partly or fully) replaced with renewable energy.

How does UNIDO work with organizations which may want to integrate renewables in the future?

Before any intervention we start with an energy audit of the enterprise or manufacturing process, to identify the energy efficiency potential. This might include investing in better insulation, more efficient equipment, waste heat recovery or re-dimensioning of equipment like boilers and motors. Once we are satisfied with the energy savings made, we then move to the next stage and consider renewable energy options (solar, bio-energy and others).
This two-step approach, starting with energy optimization, is usually more cost effective. In most cases energy efficiency measures are much cheaper than renewable applications, which typically have higher upfront costs.
Given the numerous benefits of energy efficiency, why do some industrial organizations miss this critical step before jumping to renewables?

The reason why renewable energy gets more attention is because it's visible. You can promote your green credentials with a solar panel or a wind turbine, it's easy to see. How do you show energy savings in the same way? It might not be as exciting for marketing purposes, but economically, and logically, you have to do the energy savings first. You have to first come to the conclusion, and see that you have one pump too many for example, and turn it off, before investing heavily in renewables.
Which industry or sector has the most potential to benefit from a combined energy efficiency and renewables approach to emissions reduction?
The agriculture and food processing sector offers lots of exciting potential in this space. Food processing is typically comprised of small-to-medium enterprises in developing nations, which would benefit from circular economy applications of bio-energy created from food and farm waste. Manufacturing, which accounts for one third of industrial energy use worldwide, is also a space to watch when it comes to the integration of renewables for low to medium heat applications. 

What's next for UNIDO when it comes to encouraging uptake of renewable energy application in key industrial sectors?
There is still so much work to do and so much more potential to activate, so UNIDO needs to continue its efforts in mainstreaming renewable energy technologies within industry. We will do this through preparation of proper process integration, through linking with financing instruments, through local capacity building in enterprises and engineering firms who can then replicate. Additionally, we need to look at new technologies, or technologies that are becoming more mature, more relevant, and affordable. Examples are cooling and storage technologies, the synergies between green energy and electric mobility solutions, green hydrogen, industrial heat pumps, and more digital solutions to accompany the optimal application of all those solutions.

Finally, UNIDO is also targeting the so called hard-to-abate sectors such as cement, steel, chemicals and aluminium. These heavy industries are difficult to decarbonize because they require high-temperatures which require fossil fuels. Finding step-wise solutions for such sectors to abate their carbon footprint will grow in importance.

---