Industrial energy efficiency: the invisible climate solution
Despite offering so many benefits, industrial energy efficiency is among the most underrated opportunities to reduce our emissions. Not only does it mitigate the impacts of climate change, it saves companies money, improves productivity and helps generate new jobs .
The industrial sector contributes around one-third of the world's greenhouse gas emissions, which primarily come from burning fossil fuels for energy. Even so, in many countries, the industrial sector is lagging behind in adopting energy efficient technology, processes and management systems, which can significantly reduce greenhouse gas emissions. In fact, the IPCC notes that industrial greenhouse gas emissions could be reduced through energy efficiency by approximately 25%.
The invisible solution
With so much to gain, why is industrial energy efficiency seemingly overlooked?
One explanation is that it's largely an invisible solution. It often comes down to changing people's behaviours and mindsets. And, the interventions are often technical – retrofitting the insulation level of pipes, or replacing an old inefficient boiler is not as appealing as installing solar powered panels or noticeable as saving forests.
There are also many barriers. In some countries, where sophisticated efficiency targets and regulations are already in place, a lack of financial incentives and market interventions such as fuel subsidies often stand in the way.
Perhaps, most frustratingly, is the lack of action and awareness around what is essentially a cost-effective win-win solution for everyone involved, especially for companies and industry. Unlike other efforts to mitigate climate change, industrial energy efficiency offers a relatively rapid return on investment. A large-scale shift toward such practices would enable businesses and industry to slash their power bills, in some cases by up to 30%.
The International Energy Agency calculates that with the right policies, the global economy could double in size by 2040 while still maintaining broadly the same level of energy use as today. Those policies alone would enable the world to achieve more than 40% of the emissions cuts needed to reach international climate goals using cost-effective technologies already available.
To accelerate this 'invisible solution,' UNIDO has partnered with the Global Environment Facility, Sustainable Energy For All and the Carbon Trust to break down these barriers and rally government, industry and finance around efforts that ignite change in energy-intensive industries.
The Industrial Energy Accelerator currently works in five major industrial countries responsible for around a quarter of the world's energy consumption. Each of our partner countries — Indonesia, China, Mexico, Brazil and Morocco — are home to major industries with huge energy efficiency potential.
The opportunity for developing countries
In China, for example, where industry consumes a vast amount of the nation's power supply, the equivalent of France and Germany's energy use could be saved. A projected 41% of this 'saved energy' could come from the country's industrial sector.
In close partnership with the Chinese Government, the Accelerator is working to identify low-carbon financial incentives such as tax relief and concessional loans. These products are seen as the next strategic step to drive China's energy efficiency revolution further and could be a game changer for reducing emissions globally.
Our approach often focuses on capacity building and low-cost solutions that depend on just a few early adopters and local champions who kick-start a national industrial energy efficiency revolution.
This year, in Morocco, a country that is almost wholly dependent on importing energy to power its economy, we trained the first cohort of certified ISO 50001 energy managers and consultants. These trainees are now demonstrating the benefits of this globally regarded industrial energy efficiency standard. Participating companies, including electrical appliance maker L'Usine Electrique, are already reporting a 7-10% decrease in monthly energy use. As awareness of the benefits continue to spread, so too are the country's champions for industrial energy efficiency.
Imagine if results like these were mainstreamed worldwide, particularly in developing countries where demand for energy is forecast to boom in the coming decades as they seek to reduce energy poverty and keep up with population growth.
For this industrial revolution to be achieved we need leadership from across the divide. Governments need to support policy implementation, mandate efficiency standards, set targets and incentivise best practice. CEOs need to kick-start a cultural shift in their companies by prioritising energy efficiency and empowering their teams to become part of the solution. Critically, those of us in the development community must move beyond discussing the potential and toward demonstrating this hugely compelling and uncontroversial climate solution.
As global leaders gather in New York for emergency climate talks, it's time we make this invisible climate solution visible. Join us.
Originally published by DEVEX: see the original here.
……………………………………………………………………………………….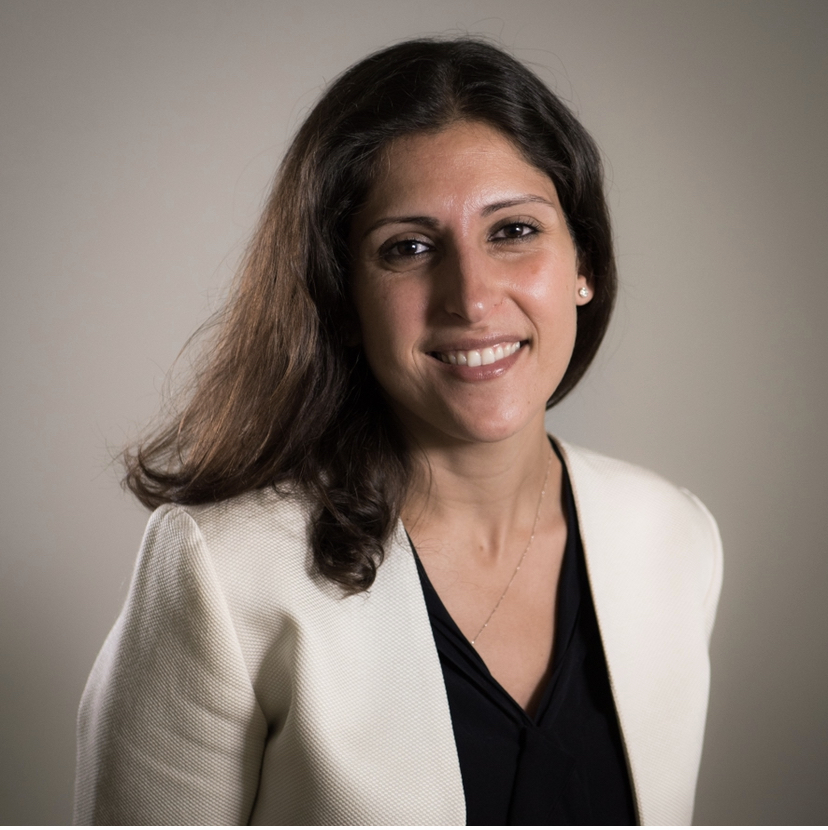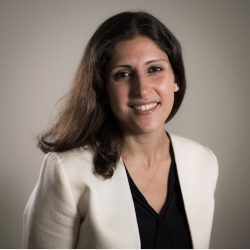 Rana Ghoneim Chief, Energy Systems and Infrastructure Division at UNIDO
Rana leads the global industrial energy efficiency accelerator as part of the SEforALL's global accelerator platform. She also leads the development of programmes promoting sustainable energy use in industry in the MENA and Africa regions at the United Nations Industrial Development Organization.
She has over 20 years of international experience on the development and implementation of programmes responding to a number of multilateral environmental agreements such as Montreal protocol, Stockholm convention and the UNFCCC. She holds a Master of science in environmental economics from imperial college London.